TBL Consultants
was created with a vision of helping companies to do business compatibles with social progress and care for the environment.
Our professionals, passionate about sustainability, have more than 30 years of experience in strategic planning, environment, social responsibility and corporate governance.
Check our experience


Professionals dedicates to helping you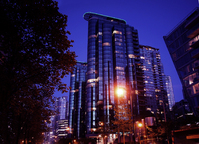 We offer our clients integral and effective solutions in their business environments.

We have the Vision of being recognized for providing sustainable solutions for business needs.

Our Mission is to create value to our clients and interest groups, through knowledge combined with professional experience, making use of governance and scientific and technological tools.
Mario Vinicio Huerta Huitzil
He is a biochemical engineer, obtained academic degrees from Mexican and American universities. Mario has 33 years of experience in the field of environmental and social sustainability. He has worked for the extractive industry: oil and gas, and mining in different management positions, in companies in Mexico, Canada and Chile.
He served as Technical Director of the Mexican Foundation for Environmental Education and collaborated in the research area of ​​the University of Massachusetts and the Woods Hole Oceanographic Institution. He has attended specialized courses that include: Corporate Environmental Leadership at Yale University; Environmental Control in Industry, Osaka University; participated twice as a guest at the Global Forum for Corporate Sustainability at the International Institute of Management and Development, Lausanne, Switzerland. Founder of TBL Consultants.

Mario Sánchez Carreño
Civil Engineer with specialization and master in project management, he has extensive experience in project management and social management teams in the infrastructure sector, gas and oil and mining, in Colombia and Mexico.
Mario has knowledge and experience in the creation of management systems for the optimization of management processes of engineering projects and management of social networks. He has been a consultant for the mining, oil and construction companies and urban infrastructure and housing consortiums.
Homero Salinas González
Doctor in Science with more than 35 years of experience in research, entrepreneurship, strategic planning and sustainability in the agricultural, forestry and agroindustrial sectors. Homero is recognized leader, trainer and advisor to various work teams, such as technical staff, scientists, evaluators, program trainers, entrepreneurs, managers and businessman.
He has imparted his knowledge and practical experience in topics such as Strategic Planning and High Management, Economic and Financial Environment, Business Model, Viability of Investment Projects and Design of Participatory Solutions for Change Management in the implementation of strategies and / or innovation.
Ana Yvonne Marquina Leyva
Master in Social Responsibility, with doctorate degree in Innovation and Social Responsibility. Ana has more than 25 years of experience in the field of public relations and 10 years in the area of ​​social projects and civil society organizations.
She has collaborated with various CSO´s on issues of strategic planning, fundraising, volunteering, communication and public relations strategies, event organization, lobbying, training and partnership management. He is currently doing research work on the subject of quality of life and emotional well-being of hospitalized patients.

Richard Stoddart
Richard is a Peruvian national with Venezuelan and British citizenship. He holds a Modern Languages degree from Oxford University and has pursued studies in Economics at Yale University. He is bilingual English/Spanish and is fluent in French
He has an extensive background in working in the extractives sector, including: analyzing relations between mining companies and host communities in both rural and urban areas; advising on sustainable development programs and social responsibility; assisting in the setting up of a community foundation to foster regional sustainability; advising on sustainability in the mining and oil and gas sectors; evaluating Peruvian and other Latin American mining, oil and gas sectors and assessing investment prospects; and assessing socio-environmental risk for investments in the extractives sector. In addition, he has participated in evaluation of Resettlement Assessment Plans to ensure conformance with IFC/IBRD standards. He has also led a negotiating team at a Mesa de Diálogo (Dialogue Table) within the framework of successful conflict management.
He has provided advisory services to a number of extractive companies, including: Minera Yanacocha, Southern Peru Corporation, Teck Resources, Lowell Mining, BHP Billiton Tintaya, Tahoe Resources and Petrobras. In addition, he has worked as a consultant with various organizations providing advisory services to Gold Fields, Newcrest, Total, Phillips Conoco, Peru Copper, Minera Pilar de Amazonas, Teck Exploration Company Brazil, RTE, Minera Panamá and Zincore, among others. In 1992 he headed the Morgan Grenfell team that won the advisory mandate for the privatization of Minero Peru. He has also worked as an Adviser to the Minister of Energy and Mines; as Chief Financial Officer in Olympic Peru Inc; as Chief of Mining, Energy & Hydrocarbons at Banco de Lima Sudameris/Banco Wiese Sudameris; and in the early 1990's as a representative of a number of junior gold mining companies in their operations in Peru. He was manager of Stakeholder Relations for Nyrstar Peru 2011-2012
He has been a member of the Grupo de Diálogo (the complete name is: 'Grupo de Diálogo Minero y Desarrollo Sostenible') for over twelve years and in this role and through some of his previous work, he has developed an extensive network of contacts and a good degree of familiarity and trust with NGOs working in the mining sector. Among these are the Red Muqui, Labor, Grufides, Fedepaz, Cooperacción, and Oxfam, among others.

Mario Alberto Nuñez Díaz
Biochemical Engineer with a Master's Degree in Environmental Sciences and Diploma in Environmental Management Systems and in Energy Administration. He is a CONIQQ environmental expert, is certified in Incident Command and for risk analysis evaluation (level B).
Mario has worked in several projects related to the oil and gas sector, mainly in Petróleos Mexicanos: swamps Santa Alejandrina and Dársena in Tabasco; probe of Campeche, wells Yum II and Abtakum, monitoring of emissions of the Refinery 18 de marzo in Mexico City, development of the Information System of Industrial Safety and Environmental Protection (SISPA), spill control and water monitoring in areas of Cd. Del Carmen, Campeche, etc; at Klaus Lüring Shipyard in Brake, Federal Republic of Germany; Arpel in Canada Essa, among others.
Mario has collaborated with INE, Semarnat, Conuee, INECC and various government agencies for the development of regulations and programs in the energy, gas and oil fields.
We advise our clients on how to keep their business practices profitable, with a financial balance, environmental, social and quality